Greetings from the interstellar expanse, were coming at you at great speed. I am currenly readying myself for another 48 hour film slam with TEAM MALONE! It's taking place in White River Junction, and it's bound to be another grueling exercise in film-craft.
In other significance,
The Ultimate Lady Friend
and I have been conspiring to do good on the planet we most frequently inhabit. She is spectacular, and her blog is the reason that I blog on a regular basis. I know that if you're someone who is reading this, you most likely owe her at least a small bit of gratitude.
ReveDreams
is the name of her blog, and it covers her creations in crochet, embroidery, and sewing. Also featuring an alchemic host of other craft-related gold. I am including, as part of this post, an excerpt from her most recent post, I hope you enjoy.
Look what I have to show you!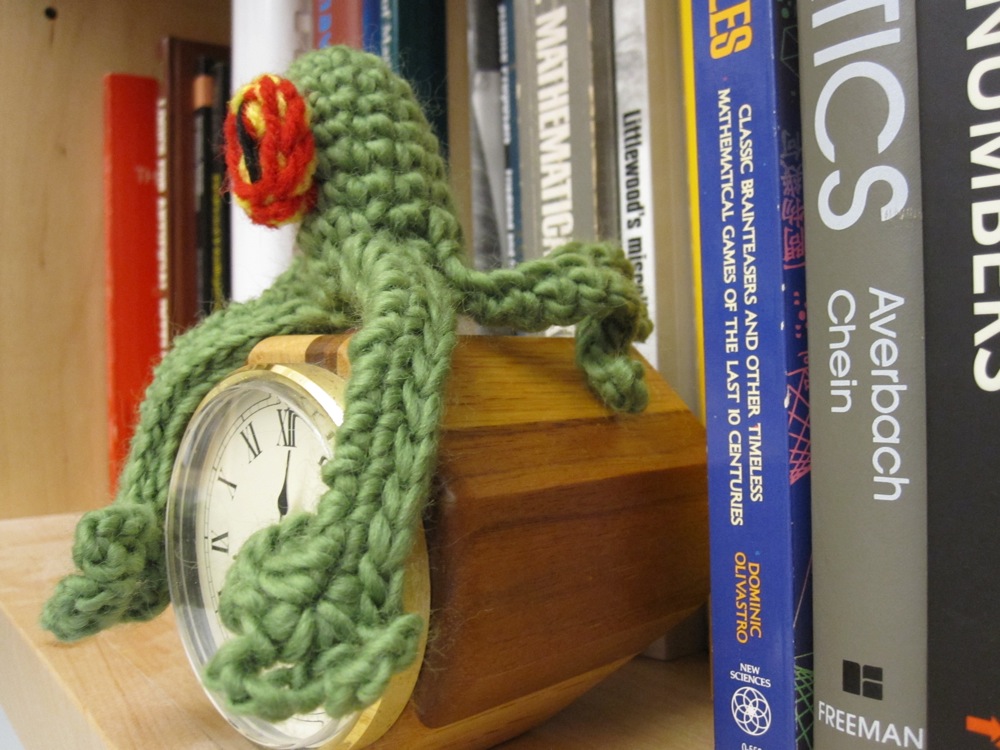 It's a delightful alien!